Available for Sale In-store Only
If you are interested in purchasing this shoe, please visit us at our store location or call us at (423) 265-0531.
Oiselle Firecracker Reflective Gloves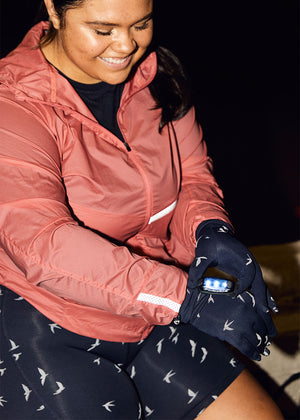 New to the line! Reflective gloves suitable for hand warmth AND stopping traffic. Made from our lightweight Plya Interlock, the fit is just right, aided by its high spandex content. The all-over reflective print is bright under all light sources, and won't wear off even through many washes. The thumb and index finger include tech-friendly fabric for using your phone without having to take your gloves off, and a small strap across the wrist is designed to hold a clip-on light (not included). Ideal for running and activity, the lightness of the fabric also reduces overheating. Gloves on and go!