Men's Nike ZoomX InVincible Run FK 3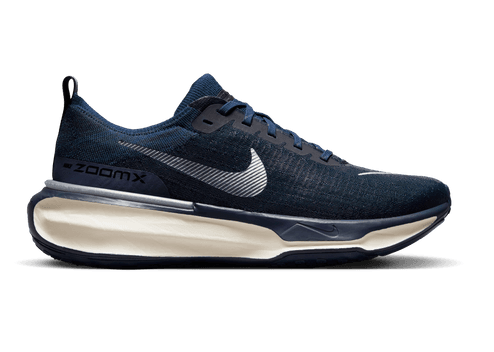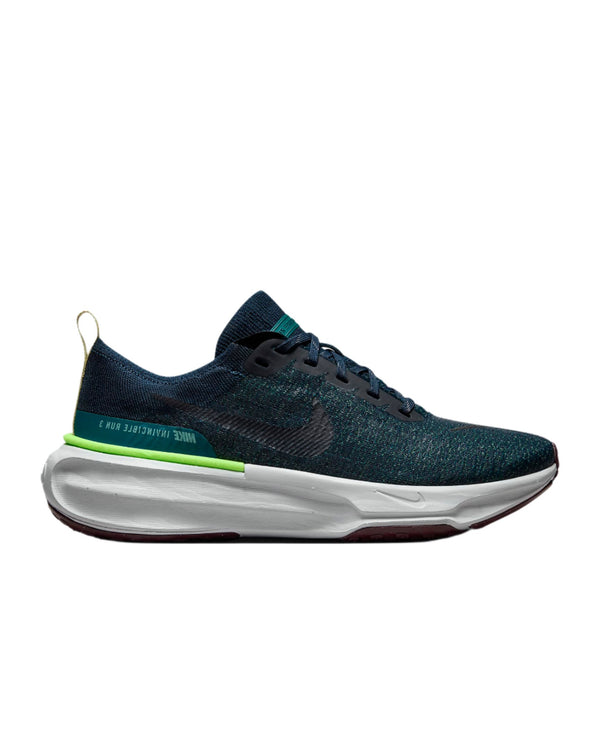 Nike ZoomX Invincible Run Flyknit 3
Men's Road Running Shoes
Confide in a shoe that's designed to reduce injury and keep you running. Specifically made to offset the wear and tear of your toughest training runs and races, it sports a slab of thick cushioning to help you stay on your feet today, tomorrow and beyond. It's super springy and bouncy, so that you can propel down your preferred path with compelling pace and come back for your next run feeling ready and reinvigorated.

Support: High
The more supportive the shoe, the more security it can offer your natural stride. A combination of tuned stability and intentionally placed cushioning provides the support you need around your foot to keep you protected with every step. The Invincible 3 has high support technology, with cushion and stability intentionally placed and shaped to protect your foot from the effects of pronation.
Cushioning: Super High
The more cushion that you have underfoot, the softer and more protective the running experience will be. Cushion serves as a shield to protect the body from the impact of the ground. With Nike ZoomX cushioning shaped like a rocker and higher foam heights, this shoe gives you ultimate cushioning at ground contact and an even softer underfoot feel.
Responsiveness: Super High
The more responsive the shoe, the more energy return you get back with each step. Whether you want to run a little bit faster or you want to run with a little less effort, responsive shoes give you a little more spring in your step to get more out of your run. Nike ZoomX foam is ultra responsive and lightweight, giving you bounce and a snappy response with every step.
Fit: Secure, Breathable, Comfortable
An evolved Flyknit upper places zones of breathability where your foot heats up most. It's strong and durable, helping keep your foot secure with every mile. Billow cables in the midfoot add stability and support.
What's New About the Invincible 3?
We made the heel clip smaller than the Invincible 2 and placed it in a more precise location. A wider midsole compared to the 2 adds stability. Taller foam stacks than the Invincible 2 raise the bar on cushioning and comfort, in a more sleek-looking design.
The Waffle outsole was created using runner-informed data for traction where you need it. This info also helped guide the design and look of the shoe's sidewalls.