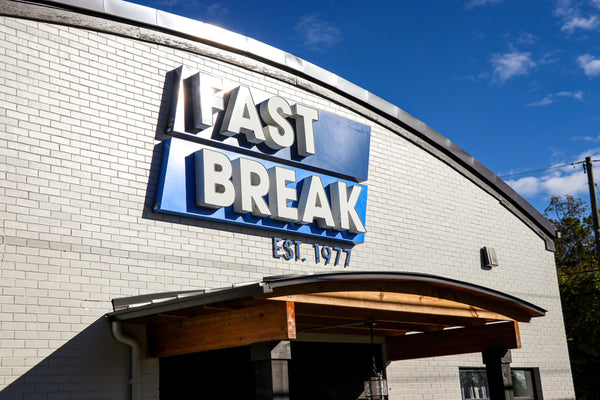 FITTING CHATTANOOGA FOR RUNNING + WALKING SHOES, SINCE 1977.
Running and Walking Shoes, Apparel, and Gear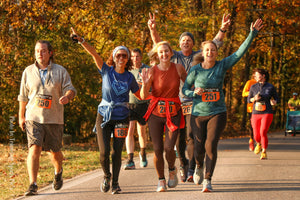 UPCOMING FALL RACES
Chattanooga offers so many incredible races in the fall season, from challenging ultras on the trail to cherished local traditions.
LEARN MORE
THE FAST BREAK APPROACH
Shoes are one of the most essential things we purchase in life, so that's why we believe everyone who comes into our store deserves one-on-one support and attention.
WATCH
We take time to watch you walk or run to identify your foot's unique shape and structure. We also pay special attention to identifying the ideal size for you (often a size different from what we may think!).
LISTEN
We ask you about your own experience when it comes to running and walking, what your goals are, where you find challenges from a shoe perspective.
RECOMMEND
After watching and listening, we provide expert-backed shoe recommendations to you but by no means pressure you into ever buying a pair.
KIND WORDS FROM OUR CUSTOMERS
Fantastic customer service from start to finish. They helped me find a pair of walking shoes I would have never picked out on my own. I really appreciate their expertise and attention to detail. Thanks guys!
Jen
I will tell everyone about this place! I came in with specific needs and they were met all within 30 minutes, including check out. I'm always happy to support a local business and they know their stuff! I was impressed with the selection as well.
KARI
Friendly, personable, and knowledgeable staff! Best place in town to get fitted for shoes.
WILL
New location with plenty of parking!
Our new brick and mortar is open to you at 802 Hamilton Ave., Chattanooga, TN 37405.
Monday - Friday | 10-6
Saturday | 10-5
Sunday | 12-5
GET DIRECTIONS
HAVE YOU ALREADY VISITED US? LEAVE A REVIEW!
As a local business focused on creating the best experience possible, we greatly value your feedback.
LEAVE REVIEW
Where to Run in Chattanooga: On the Riverwalk
The Tennessee Riverwalk is a 16-mile pedestrian and bike path that follows along the TN river from Chickamauga lake through downtown toward Lookout Mountain. From the riverwalk you can branch off into other trail systems and other cool spots, and enjoy great views along the way. And that's why it's one of our favorite places to run and walk here in Chattanooga. Here are our favorite spots to check out on the Riverwalk.
RACES + EVENTS
We are excited to play a part in some fun races and group runs around town!